Commemoration of Jimmy Schulz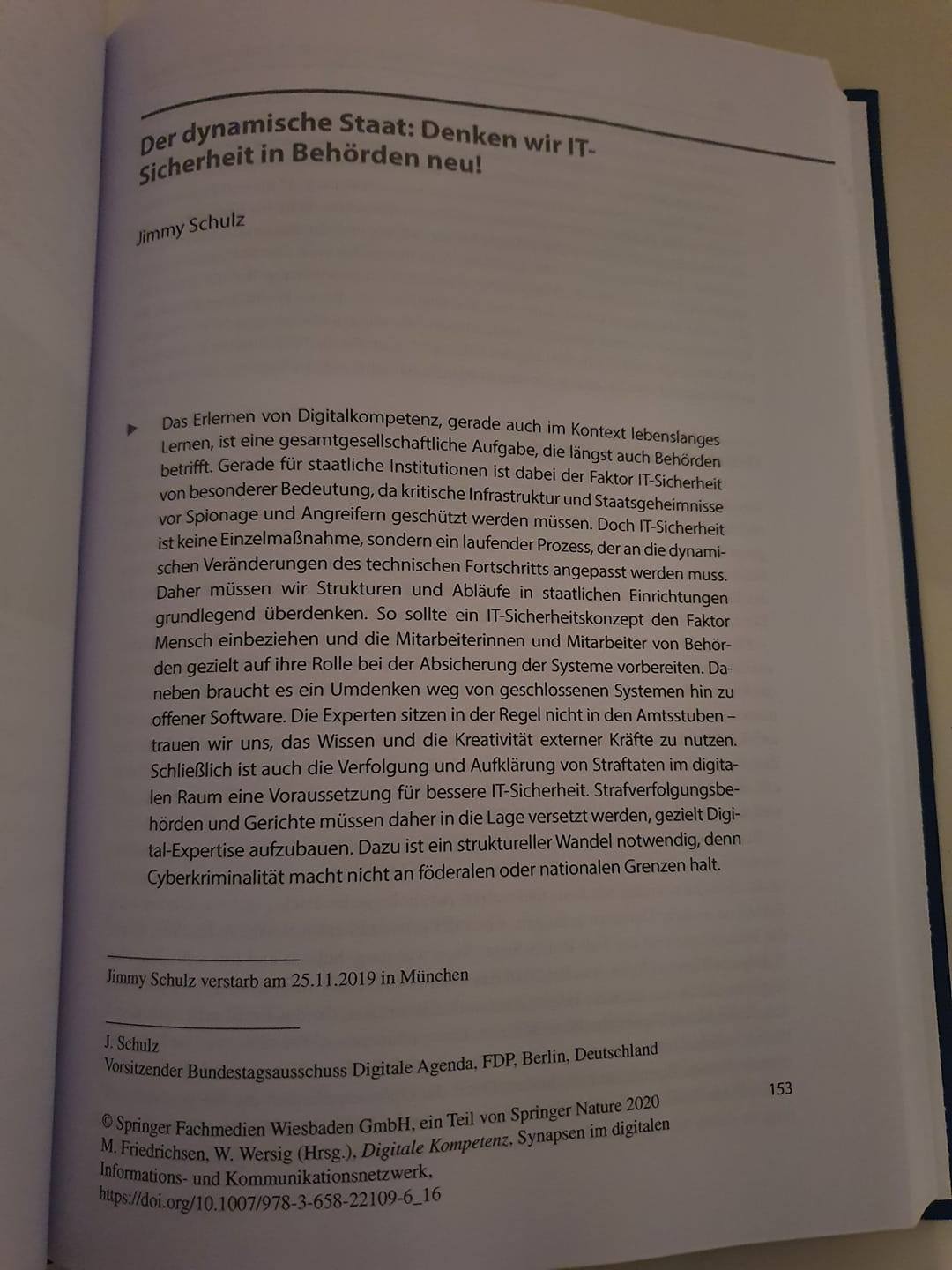 Today we commemorate Jimmy Schulz, it would have been his birthday. Unfortunately, he could not live to see our book publication, he passed away on 25.11.19.

Jimmy Schulz was one of the first politicians to address digitization in the Bundestag and beyond. We are grateful to have experienced him in his work and also proud to be able to publish his contribution in the book.