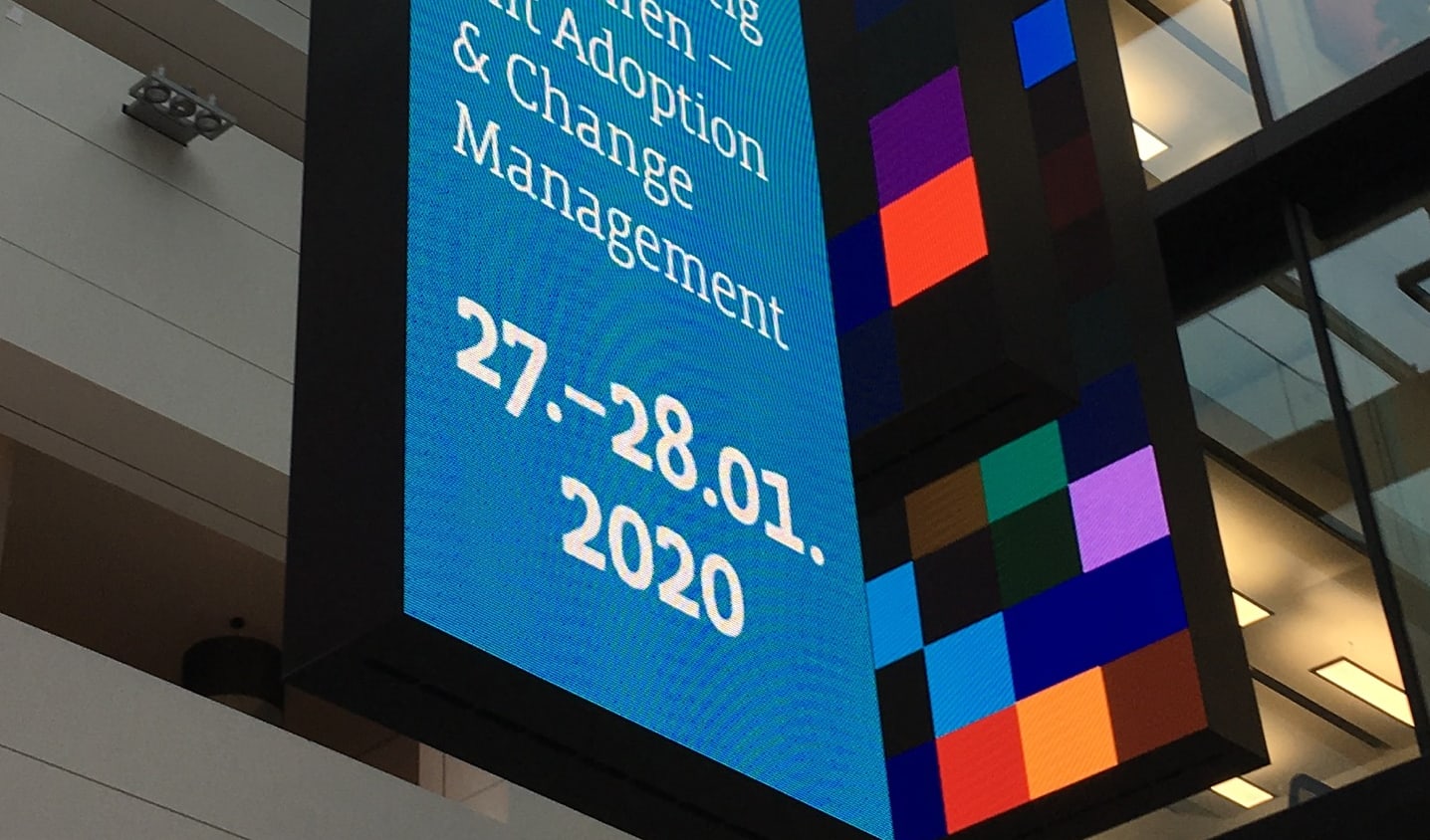 UDS meets Microsoft @ Modern Workplace
The "digital age" has changed everything. How we communicate, how we spend our free time, how we work. The Internet and modern cloud services give us almost endless possibilities to shape our communication behavior and the way we handle information. Accordingly, not only our habits but also our expectations have changed. Today a modern workplace that meets these expectations is a major issue in all organizations that are concerned with keeping up with the times.

On January 27 and 28, a workshop was held at Microsoft's Munich Office where representatives from various industries and services discussed the topic of the modern workplace. The UDS Berlin was also present as a representative of Higher Education. The possibilities of digital technology confront the education sector with enormous challenges. Young students in particular have very high expectations of their 'modern workplace', and finding these expectations met is a key decision criterion when choosing a university today.

Microsoft Teams is a powerful and highly flexible basic tool, on which the design of a modern work and study place is hardly subject to any technological restrictions. However, the challenge of introducing a new communication and collaboration tool should not be underestimated. A functioning adoption and change management is an absolute prerequisite for a successful transformation of the workplace.

During the workshop, a professional community was established which, through the exchange of current best practices, produces a pool of functioning methods and models for change management from which everyone benefits.

The UDS says thanks for the excellent exchange and professional cooperation. In the digital age, cooperation and collaboration are some of the most crucial success factors.